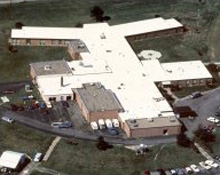 One of our single ply roofing options may be just the answer, if you're looking for a long-lasting, low-maintenance, lightweight and durable roofing system that is not only capable of combating the elements but also reflecting the sun and saving you untold thousands of dollars in heating and cooling expenses over the span of its lifetime.
Call 1-866-374-3142 for a free
single ply roofing consultation
We carry an inventory of roofing systems that are resistant to oils, chemicals, moisture and ozonolysis, which is the chemical breakdown that occurs when natural rubber-based materials are exposed to ozone – a naturally occurring air pollutant. The Hy-Crown single ply roofing system we offer is manufactured using hypalon, which is a synthetic rubber produced to withstand extreme temperatures and environments. It is also, by far, more chemically non-reactive than many other materials and, thus, it is also capable of withstanding exposure to the naturally and not-so-naturally occurring pollutants in the environment such as ozone and acid rain.
Our single ply roofing products are bright white and light-reflective and create what is commonly referred to as the "cool roof." The cool roof, which is now enjoying wide-spread recognition, has become a popular choice among contemporary commercial and industrial roofing consumers because it reflects 85% percent of the sun's ultraviolet rays and, thereby, reduces the roof's surface temperature, which ultimately reduces the heat that is transferred from the roof into the interior space of the structure upon which it sits. In this capacity, it lessens the ambient and built-up heat in living, working, manufacturing and/or storage spaces as well as the energy required to attain and maintain a consistent or required indoor temperature.
Additional Benefits of our Single Ply Roofing Products Are That They Are:
- &nbsp resilient in environments of extreme temperature variations
- &nbsp scrim reinforced for added strength
- &nbsp lightweight and weigh less than 1lb per square foot (PSF)
- &nbsp heat welded at the seams, which grow stronger with age due to vulcanization
- &nbsp not made with plasticizers, so they won't shrink or grow brittle with age
From apartment buildings and manufacturing plants to storage and warehousing facilities, our single ply roofing systems offer maximum protection against the elements, chemicals and pollutants. Their heat welded seams create a durable and waterproof barrier that is easy to maintain and easy to repair, if such occasions should arise. Like a fine wine, these roofs only improve with age due to vulcanization – or the process by which the seams that join the individual sheets of the product become ever-more melded and unified as they are "cured" by repeated exposure to moisture and high levels of heat.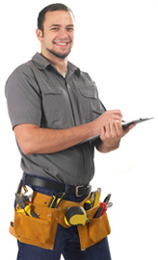 For a free evaluation of how our
single ply roofing products can serve you and your
business needs, call 1-866-374-3142
The accumulative energy savings attributable to the installation of one of our single ply roofing systems is remarkable, and, in some cases, the roofs have been known to pay for themselves in as little as 4 to 7 years. This means that not only will your original investment pay for itself in a minimal amount of time, but it also means that it will continue paying you in the currency of additional savings that you will be able to accrue in the many years and decades that follow. Good business sense is measured in dollars and cents, and there is no easier or more effortless and efficient way so save money when this roofing gem comes with the savings built-in.
We provide single ply roofing in Atlanta, Georgia as well as Columbus, Macon, Athens, Albany, Valdosta, Thomasville, Waycross, Tifton and throughout the state of Georgia.